Tri-State Hydraulics
Over the past 60 years, Tri-State Hydraulics has earned a reputation in the industry for being a dependable source of quality products with prompt, reliable service.  Through state-of-the-art equipment and dedicated craftsmen, Tri-State has stayed ahead of the curve in order to better serve our customers.
With eight sales and service locations nationwide, Tri-State is equipped to meet the demands of our customers in a timely and efficient manner. Contact your local sales representative today to see how Tri-State can help address your needs!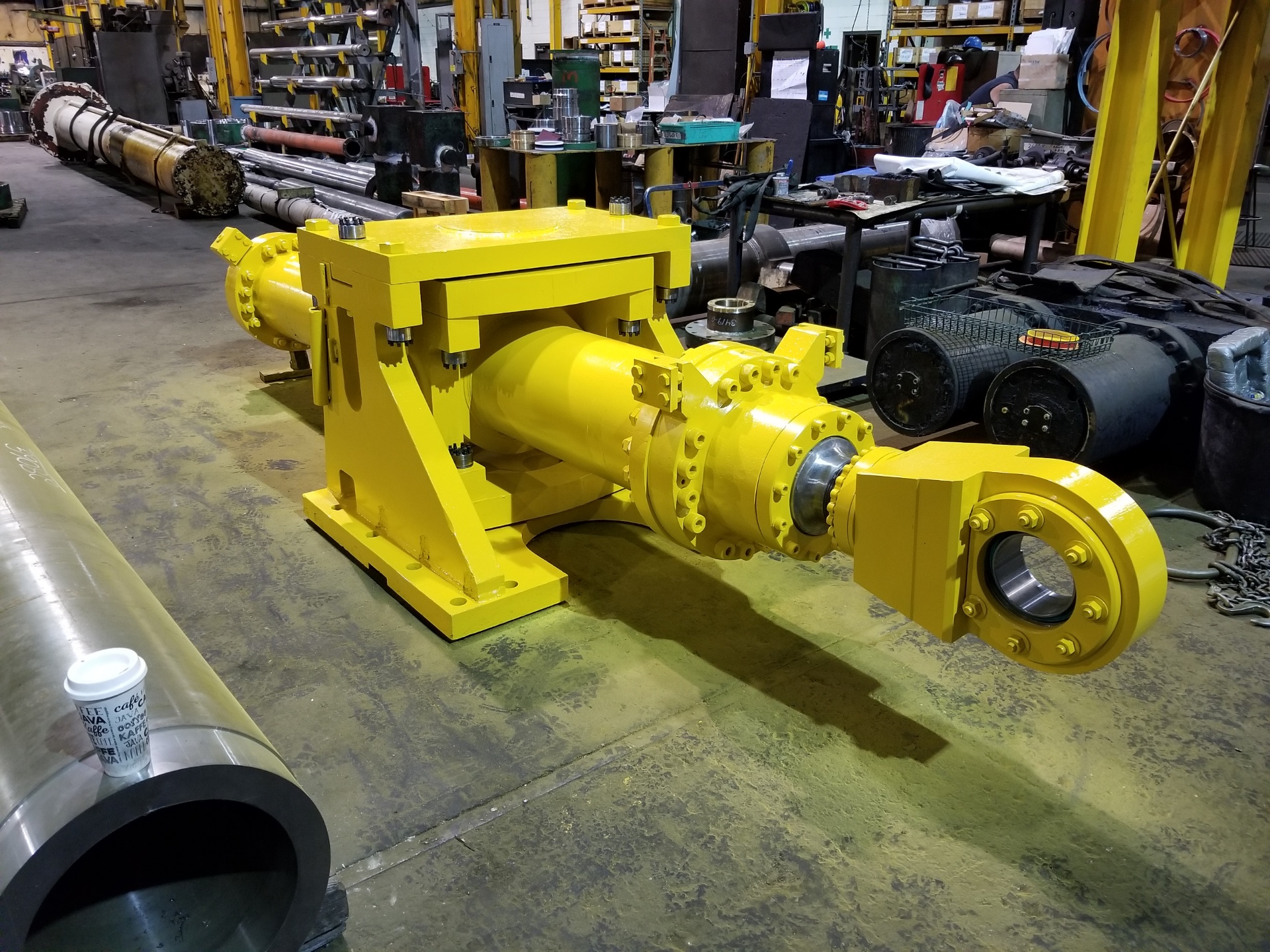 What We Do
Our capabilities are unmatched in expert welding, precision machining and the ability to handle equipment weighing up to 30 tons.  We also specialize in manufacturing custom-designed components and equipment to meet all your specifications.  A vital aspect of our operation is our in-house engineering and drafting services.
Tri-State maintains extensive facilities with a large inventory to quickly service your hydraulic needs. Our customized inventory tracking system also provides accurate and up-to-date information providing you with immediate answers to critical questions.
No project is complete without passing our rigorous quality assurance testing. Every product is tested according to the manufacturer's specifications assuring the highest quality from start to finish.
Trusted & Experienced
In 2010, Tri-State was awarded NASA's USA Space Flight Awareness Award for the refurbishment of 10 JEL cylinders. Tri-State was also praised for creating a safe and reliable means to test each cylinder.
Attention to Detail
At Tri-State, our attention to detail throughout the process is unmatched in the industry. From beginning to end, we conduct thorough evaluations and testing.
Custom-Designed Components
We also specialize in custom builds that take every need and requirement into engineering and creating a solution.
Satisfaction Guaranteed
We pride ourselves with our Customer Service. Our team is dedicated to not only project success, but also complete and total customer satisfaction.