Distributor of these Fine Products
Alemite
Lubrication

Alemite

is a leading supplier of lubrication and fluid handling equipment and systems.

Alemite

offers a full line of lubrication products and systems designed to help improve productivity and profitability. We have the products and systems you need for any lubrication or fluid handling application.


Behringer
Filtration

Behringer is a leading manufacturer and supplier of High-Performance Filtration Products. Our vast product offering makes us an extremely viable source for all contamination related problems and applications.

Our products range from replacement filter elements for Hydraulic, Lube, Fuel, Water Removal, Dust Removal, Fuel Process, Water and other types to Complete Assemblies and accessories.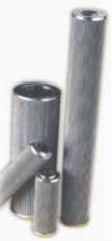 Chicago Pneumatic
Air Tools

Chicago Pneumatic is a global manufacturer of high performance power tools, air compressors, generators, light towers, and hydraulic equipment for professional and industrial applications.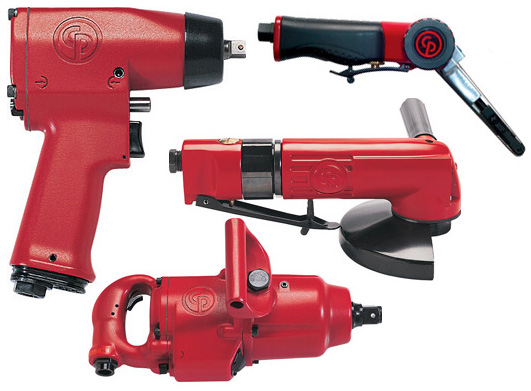 Clark Testing
Fluid Analysis

Clark Testing has been providing product qualification testing and design verification for manufacturers for over 50 years. We provide our clients with independent, objective, and competitively priced solutions to their testing needs.

Clark's comprehensive catalogue of testing services provides a foundation for our commitment to product quality.

Dynex
Hydraulic Pumps

Dynex manufactures hydraulic components and systems used in demanding applications requiring extremely efficient and reliable operation.

Pressure ranges to 15,000 PSI are available.

Various Sizes, Flow Ratings, and Control Options can be provided.
Hydraulic Motors
Medium-Duty to Heavy-Duty Motors & Low-Speed/High Torque Vane Motors. These motors are able to withstand pressure spikes & tough duty to 8000 PSI (560 bar). Ideal for applications subject to pressure spikes, vibration, constant starting/stopping, and sudden direction reversals.
Hydraulic Valves
Dynex manufactures a wide range of high-performance valves for industrial and mobile applications.

Pressure ranges of 5000 & 10,000 PSI.

Dynex Directional Control Valves are among the most efficient, available with maximum flows to 165 GPM. Valves are available in standard NFPA mounting patterns from D03 to D08 with D05H and D08H high flow options.

Stackable Sandwich Valves are available to mount on standard NFPA – D03, D05, & D05H patterns. Functions include: Flow Control, Check, Relief, Counterbalance, and Pressure Reducing.

Line Mounted Pressure Control Valves are available up to 15,000 PSI with a wide variety of functions.

Flange-Connected Valves are available for high-flow applications.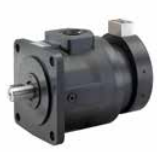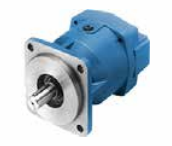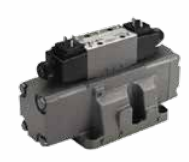 Elwood
Water Hydraulics

Elwood is an industry leader in Water Hydraulic systems. Applications using a high water content fluid and/or high pressure are the most advantages.

Elwood's Water Hydraulic Components consist of: Poppet Type Directional Control Valves, Packed Spool Directional Control Valves, Descaling Values & Pump Unloading Systems, Proportional  Pressure Control Valves & Systems, Accumulator Systems and Modular ISO-Lock Valves.

Enerpac
Hydraulic Tools

Enerpac is a global market leader in high pressure hydraulic tools, controlled force products and solutions for precise positioning of heavy loads.

Enerpac manufactures products, from the smallest hydraulic cylinder to complete computer-operated lifting and positioning systems, to provide our customers with innovative solutions that increase productivity, are cost effective and make work safer and easier to perform.

High-quality bolting solutions from the brand you can trust. Enerpac Bolting Solutions can make your bolting work-flow more accurate, safe, and efficient. Enerpac Bolting Solutions caters to the complete bolting work-flow, ensuring joint integrity in a variety of applications throughout industry.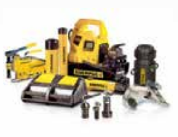 Enidine
Shock Absorbers

ITT Enidine Inc. brand, is a global leader in the design and manufacture of standard and custom energy absorption products. Product ranges include shock absorbers, rate controls, air springs, elastomeric isolators, wire rope isolators, Jarret heavy duty buffers and emergency stops. From Original Equipment Manufacturers (OEM) to aftermarket applications, ITT Enidine offers a unique combination of product selection, engineering excellence, and technical support to meet the toughest energy absorption requirements.

Enidine offers the broadest range of mid-bore adjustable industrial shock absorbers and mounting accessories in the marketplace today. The Enidine OEMXT Series provides a low profile adjustment  knob offered in imperial or metric thread configurations with stroke length of 1 to 6 inches for drop-in competitive interchange.

The Enidine STH Series offers the highest energy absorption capacity relative to its size. These custom-orificed shock absorbers are designed to meet exact application requirements. STH Series shock absorbers are available in fully threaded cylinder bodies, providing flexibility in mounting configurations.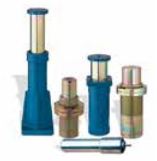 Fluidtechnik
Hydraulic Components

Fluidtechnik USA offers a complete range of fluid power components. Fluidtechnik is a supplier of Delta Delage, EPE, Epoll, FOX, Inoxihp, Dusterloh Fluidtechnik, Rollstar, accumulator, bladder accumulator, piston accumulator, diaphragm accumulator, radial piston motors, water hydraulics, plunger pumps, water hydraulic control valves, planetary gear reducers, ball valves, air motors, air starters, and descaling systems.

Freudenberg Sealing Technologies
Merkel Seals

Freudenberg is a leading specialist in sealing applications.

FST has continuously expanded its industrial seals and component portfolio to include a range of technology solutions that address critical issues like performance, power, friction, emissions, and material compatibility.
In addition to offering a broad range of high quality, engineered sealing solutions, FST also works collaboratively with customers on the design and validation of custom sealing systems.

Glassport Cylinder Works
Mill-Type Cylinders

Glassport Cylinders has a reputation among major OEM and direct-user customers as being both durable and dependable in applications with the toughest requirements. We are proud of our cylinders and of our attention to detail; both are unsurpassed in the industry.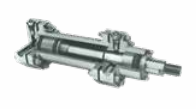 Hainzl
Mill-Type Cylinders

Hainzl has been developing and manufacturing hydraulic cylinders for over 40 years and have specialized in hydraulic cylinders for challenging applications in the most difficult of environmental conditions.

Hainzl hydraulic cylinders are used globally in the most diverse areas of application as we are the preferred supplier of leading machinery and plant manufacturers (OEM) of steel mills, injection moulding machines, large presses, construction machines, etc.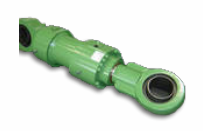 Hedland
Flow Meters

Hedland provides superior products of rugged construction build to meet and exceed the needs of the rigorous conditions associated with the industrial marketplace. Hedland's flow measurement solutions are cost-effective instrumentation of the highest quality designs engineered to ensure a high return on investment. Hedland products serve the industrial, municipal, and commercial markets worldwide.

Internormen
Filtration

Eaton Internormen is a leader in manufacturing high quality hydraulic and lubrication systems, filter media, condition monitoring, and hydraulic and lubrication accessories.

Eaton Internormen currently offers a selection of more than 4,000 different filter elements, including corresponding filter housings for mobile and stationary applications.

Kawasaki
Hydraulic Pumps

Kawasaki Industrial Piston Pumps are the preferred choice where continuous, reliable, and efficient operation of critical plant equipment is necessary.

Standard Axial Piston Pumps are offered in various sizes with a wide range of control options.

Maximum pressure ratings to 5800PSI.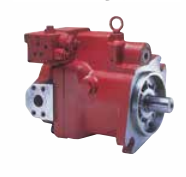 Lynair
Mill-Type Cylinders

Lynair has been manufacturing our rugged Mill-Type line of Cylinders for over forty years. Our heavy duty, welded flange design has been proven in Steel Mill & Aluminum Mill applications throughout the world

Lynair's Mill-type cylinder series include: Series MTA Mill-Type Air, Series MTH, MHH, and M3H Mill-Type Hydraulic, Series TMA Torpedo Mill-Type Air, and TMH Torpedo Mill-Type Hydraulic.
Tie-Rod Cylinders
Lynair manufactures one of the most extensive lines of Tie-Rod Cylinders in the industry. The rugged designs of Lynair Cylinders have been proven in some of the toughest industrial environments. 

Lynair manufactures five different NFPA interchangeable series of cylinders: Series A and Series AL Air Cylinders, Series LH and Series H Hydraulic Cylinders, and Series PW Water Cylinders. Additional Tie-Rod Series include CS2 Automotive, F-800 Foundry, AJ Adjustable Stroke, AD Airdraulic, AB Air Booster, and HBa8 and HB4 Air-Hydraulic Boosters, HM ISO Metric Hydraulic & 'T' Air-Oil Tanks.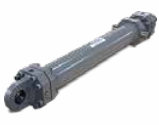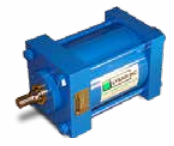 Moog
Hydraulic Servo & Proportional Valves

Moog is a global leader in designing and manufacturing high-performance hydraulic valves.

With over 60 year of experience producing servo and proportional valves for industrial market OEMs and end-use customers, Moog products are legendary for reliability and accuracy.
Offered as standard configurations with customizable options to fully customized valves based on the customer's exact application needs.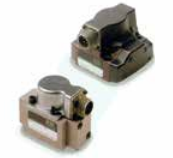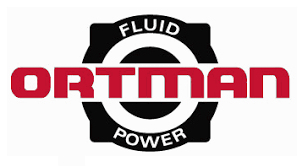 Ortman
Tie-Rod Cylinders

Ortmam Fluid Power manufactures a variety of hydraulic cylinders, pneumatic cylinders, valve actuators, air-oil intensifying boosters, and oil tanks to meet your linear actuation and pressure boosting needs.

Custom design requirements needed for your actuator applications. Our design team will work with you, using solid model software, to meet your cylinder design requirements.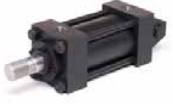 Permco
Hydraulic Pumps & Motors

Gear pumps and motors

Rugged construction

Large frame size for large flows

Works well in tough environments

Vane pumps in small to large displacements

Mobile Flange options

Single, tandems, and triple units available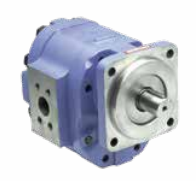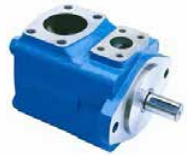 Schroeder
Filtration

Schroeder Industries, an ISO 9001: 2008 certified company, has designed, manufactured, and marketed a complete range of filtration products for the fluid power industry. Our expertise in filtration technology superior element technology capabilities, dedication to customer service and product support are the reasons Schroeder is a worldwide leader in Advanced Fluid Conditioning Solutions.

The Triton Dehydration Station uses a new mass transfer de-watering technology. Ambient air is conditioned to increase its water holding capability before injecting to the reaction chamber. Fluid is equally distributed and cascaded down through reticulated media and the conditioned air stream. Water is transformed to water vapor and is expelled form the unite as a moist air stream.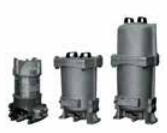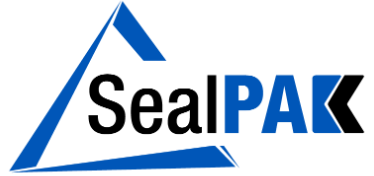 Seal Pack
Hydraulic Seals

Seal Pack is a Warehouse Distributor of Hydraulic Seals and Packing Kits. In stock are U-Cups, Poly Packs, V-rings and Wipers in many common sizes and materials. Through our collaboration with the industry leaders in sealing technology, we are able to offer the best solution to virtually ant sealing need. Stocking sizes range from <1′ to over 20′ in diameter. Common materials include Urethane, Buna, Viton, and HNBR.

Seal Pack also offers Roll Shaft seals in a variety of sizes and materials. These seals are engineered to fit the customer's custom shaft diameters/housing bores and designed to extend the service life of your equipment.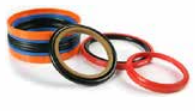 Staffa
Hydraulic Motors

Fixed and Dual Displacement Radial Piston Motors used in Low Speed/High Torque Applications.

Staffa Motors are offered in various sizes, displacements, torques, and pressure ratings.

Rugged design for the toughest applications.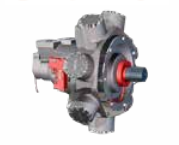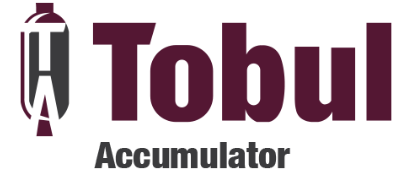 Tobul
Hydraulic Accumulators

Freudenberg Sealing Technologies

With the acquisition of Tobul Accumulator Incorporated, Freudenberg Sealing Technologies (FST) now offers its customers a complete line of hydraulic accumulators which include piston, diaphragm and bladder. Whether your application is stationary or mobile, Freudenberg combines market knowledge, the latest technology, and global support for your next application. We achieve customer-specific solutions of les than one liter of storage volume, including special weight and space-saving, low-volume piston accumulators. Freudenberg Sealing Technologies is already a global market leader in automotive applications with its multifaceted piston and diaphragm accumulators and now we strive to be a leader in all markets.

Our piston accumulators are multifaceted "all-around players": In more than 90 percent of all potential applications, they offer a solution that works. Their performance capacity and long lifespans are based on their extremely high quality.

With extreme durability and seamless housings, our bladder accumulators allow fast responses to the equipments of fluid systems while simultaneously standing up to extreme pressures. They are used in a wide variety of applications, cover wide temperature ranges, and provide long operation time.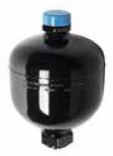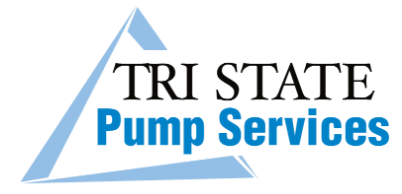 Tri-State Pump Service
Hydraulic Pumps & Repairs

Industrial Pump Repair used in Chemical Plants, Steel Mills, Pulp & Paper Mills, Coal Mines, Tire Manufacturers, Power Plants, and more!
Tri-State Pump Services is experienced in repairing:

Diaphragm
Multi-Stage
Centrifugal
Submersible
Gear
Peristaltic
Lobe
Progressive Cavity

Wooster Hydrostatics
Hydraulic Pump Repair

Wooster Hydrostatics is a leader in hydraulic pump & motor repair
Wooster Hydrostatics is responsible for quickly remanufacturing pumps & motors
To assure a commitment to quality, only original parts and testing procedures that meet or exceed factory requirements have ever been used.